An expanding universe. An expanding team. 
The LWIN universe is continuing to grow, and this unique identifier for wine and spirits is being adopted by more and more wine businesses. In the past 6 months, we have significantly increased the number of LWIN creators – both internally and externally.
Since our internship program started in February, over 16,500 new LWINs have been created. So far, we have welcomed 3 new interns, with 5 more soon to come. They all have a high level of wine knowledge, backed by a solid wine education from well-known institutions such as Plumpton College (UK),  Geisenheim University (Germany) and Kedge Business School (Bordeaux).
This year, we are aiming to create over 65,000 LWINs, twice as many as the year before! Our LWIN team, alongside our external contributors (which you can find more information about below), will play an instrumental role in achieving this goal. 
Not only are we creating more LWINs, at a faster pace. LWIN is also expanding in terms of geography. We have seen almost an 30% increase in South African LWINs, and a 60% increase in Argentina. This shows that LWIN is truly a global database for wines and spirits.  
Thanks to everyone who is a part of this movement to create a common language across the wine industry! 
 What is it like to be an LWIN contributor?
To help us grow the LWIN database and make it even more relevant to the wine and spirits industry, we welcome more external LWIN contributors.
We talked with Bernard Mak from Provino Logistics, about his experience as a LWIN contributor: 
"Just like all humans and books, wines are nothing short but to be recognised with an identity. The LWIN contributor journey allows me to venture into the region and subregion to better understand my love of wines. My dream is, hopefully, Singapore customs will adopt LWIN as a standard from every declarant on issuing permits." 
As a contributor, you will be able to create LWINs yourself, without having to wait for our approval. Expanding the LWIN library will benefit both you and everyone else in the community. We offer a quick, but solid training to all our contributors, to make sure we maintain an accurate and reliable wine and spirits database.  
Interested in helping to shape the future of LWIN? Send an email to [email protected] and let us know.
I'm interested!
Automate with LWINs 
LWIN is a starting point to automation – and to digitally transform your wine business.  
By using trading automation, our members have accelerated their sales – often experiencing an uplift in sales volumes of 250%. 
We also offer LWIN APIs, which let you stay in sync with the database automatically – no more manual updates. Want to know more about automation and use cases? Read our latest report `How to digitally transform your wine business` here.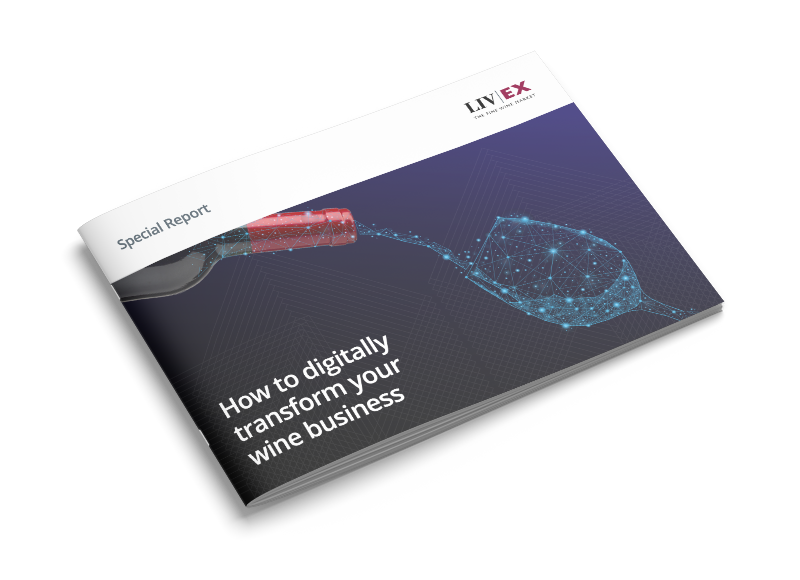 Search by LWIN at Wine Searcher 
Are you using both LWIN and Wine Searcher? Instead of having to type in long wine names, you can now search using an LWIN number to look up a specific wine by vintage and bottle size. For example, type in LWIN1012361 instead of Chateau Leoville Barton. Add 2011 at the end to get the 2011 vintage of that wine.
What our LWIN users have to say
In one of our case studies, you can read about how LWIN helped LCB (London City Bond) / Vinotheque achieve greater efficiency, better communications with suppliers and happier customers. Read the LWIN case study here. 
If you want to share your experience with using LWIN, we would love to hear from you. Please reach out to [email protected].  
LWIN Forum 
The next LWIN forum will be held on September 14th. The LWIN forums are where experts and LWIN users come together to get the latest updates, exchange experiences, and learn from each other.  Fill out the form below to register your interest!