With the 2018 vintage's international release tomorrow, Ao Yun will become China's first wine offered through La Place de Bordeaux.
The 2018 is a blend of 60% Cabernet Sauvignon, 19% Cabernet Franc, 10% Merlot, 7% Syrah and 4% Petit Verdot. The new release boasts 95-points from The Wine Advocate's Edward Ragg, who said that it 'will undoubtedly repay long-term cellaring'.
Previous Ao Yun vintages have been awarded between 93- and 96-points and are available below £2,600 per 12×75. The 2015, which has the same score as the 2018 and offers three additional years in bottle, costs £2,126 per 12×75, making it Ao Yun's most affordable vintage on the market.
Based on Liv-ex's Fair Value methodology, which measures the relationship between critic scores and age, an opening price of £2,250 per 12×75 would position the 2018 on the Fair Value line, seen in the chart below.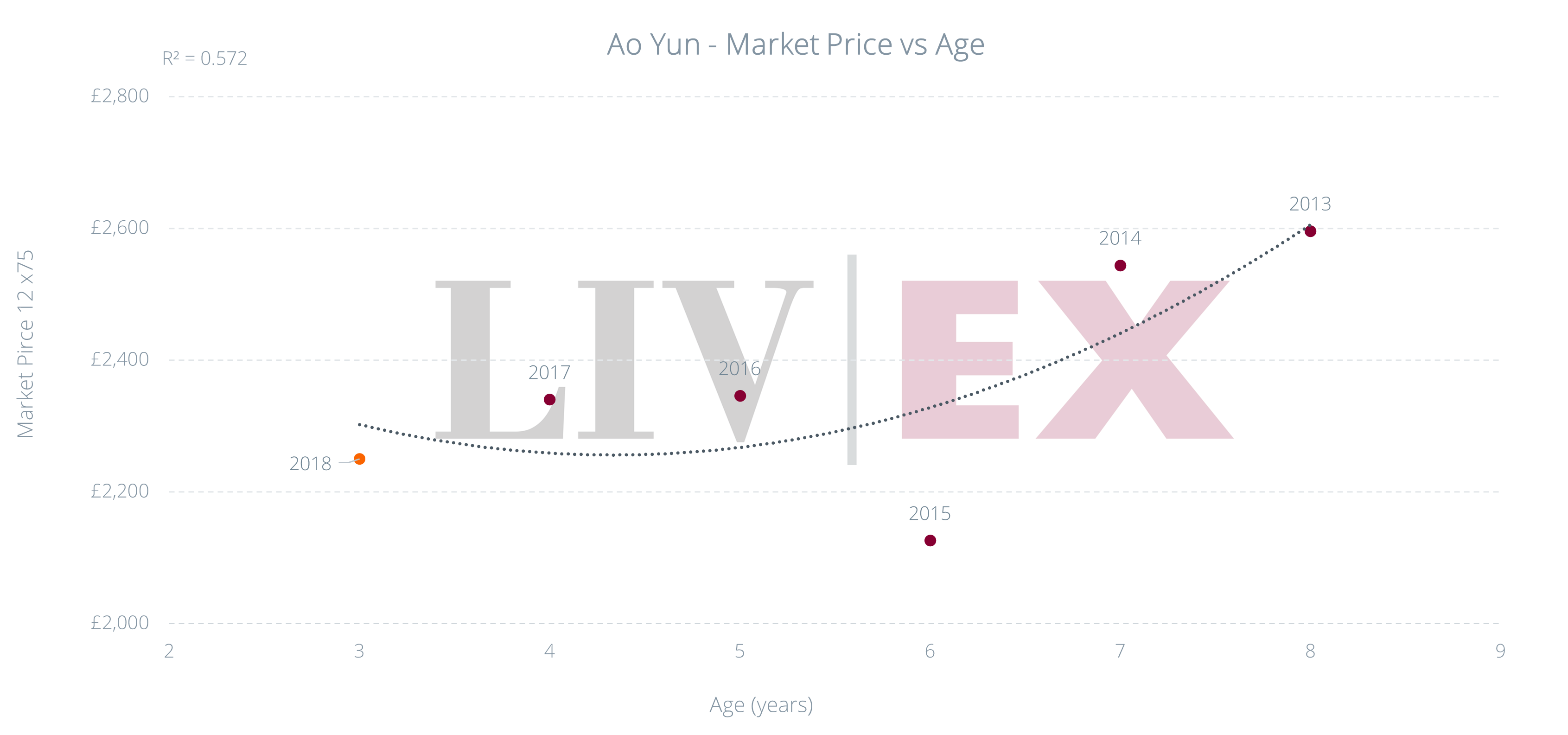 Ao Yun is the only Chinese wine on the secondary market, having first traded in 2016.
Since then, the 2013 has led trade by both value and volume, followed by the 2014. The 2013 has also been the top price performer, rising 36.6% in the past year.
Liv-ex analysis is drawn from the world's most comprehensive database of fine wine prices. The data reflects the real time activity of Liv-ex's 560+ merchant members from across the globe. Together they represent the largest pool of liquidity in the world – currently £100m of bids and offers across 16,000 wines. Independent data, direct from the market.