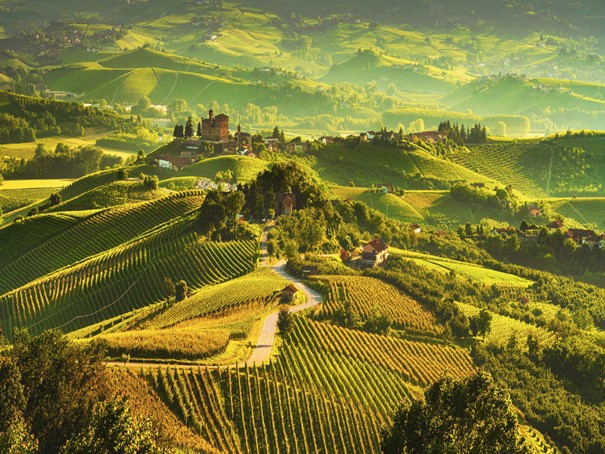 "In the last two decades Piedmont has become one of the most dynamic regions in the world. […] Interest for Barolo and Piedmont has never been higher, pandemic or not." – Antonio Galloni, Vinous
The growing demand for the wines of Piedmont, which Galloni refers to, has been reflected in the changing shape of the region's secondary market.
Historically, Piedmont has been Italy's leading price performer. Its top wines have experienced significant price growth in the long term and have consistently comprised the majority of Italy's major market movers.
But Piedmont's trade share has always seemed modest when compared to Tuscany, in part due to lower production volumes and lower liquidity. With a combination of quality, volume and brand strength, the Super Tuscans have long been regarded as Italy's standard bearers in the secondary market.
But shifting patterns are starting to emerge. Piedmont is seeing more trade, as an expanded pool of wines on offer attract regular buyers.
The region's value share of Italy's total trade has risen from 11.4% in 2015 to 43.4% on the year-to-date. The number of distinct wines traded (LWIN11s) reached a record high in 2020 of 708, having seen an increase of 653% over five years, while the number of trades increased by 181% on 2019 – a previous record-breaking year.
At a communal level, Barolo has been the main contributor to this rise in trade share. It has taken up 73% of Piedmont's market, with Barbaresco taking up the lion's share of the rest (26%) so far this year (see chart below).
Piedmont is often likened to Burgundy due to the perception of rarity and exclusivity. Barolo, which covers just under 2,000 hectares making it roughly analogous to Burgundy's Cote de Nuits, is the exemplar of this. Small quantities produced and global demand have led to impressive price rises for some of its wines – from 200% to 400% – contributing to the sub-region's growing market share by value.
The critically acclaimed 2016 vintage has made up 39% of Barolo's trade share since the start of 2020. In a recent report, Antonio Galloni remarked that those, "who are able to add 2016s to their cellar should absolutely take advantage of those opportunities. It's a magical vintage".
The 2017 vintage, a reportedly strong follow-up to the 2016, will likely drive Barolo, and indeed Piedmont, trade further. For Galloni, there is, "plenty to like in the 2017s"; "a great vintage to pick up a few extra bottles of your favourite Barolos, something that might not be possible in more hyped years".
Six of the 10 most traded wines by value from Piedmont so far this year came from Barolo; the rest were from Barbaresco. Prominent Piedmont names like Giacomo Conterno, Gaja and Bruno Giacosa dominate the list though less traditional secondary market players are also making waves. Vietti, Luciano Sandrone, Roberto Voerzio, Ceretto and Domenico Clerico have been among the most sought-after producers, seeing consistent volume trade.
As we observed in our 2019 extended report on Italy, Piedmont is firmly in buyers' sights. Two years later, it is even clearer that the region is at the forefront of Italy's booming secondary market.